Gimonda Farm is a small family company with headquarters in Terricciola, a typical country, deep in the green hills of Pisa. Vineyards are expand for 4 hectares, they've a mean age of 45 years and they're set out at East-southeast.
Traditional vineyards are: 'Sangiovese', 'Canaiolo' and 'Colorino a bacca rossa'; 'Trebbiano' and 'Colombana a bacca bianca'.
Keeping of plants:
The keeping of plants is Guyot : after plants maturing, they suffer an hard thinning.
The grapes collections happen by hand.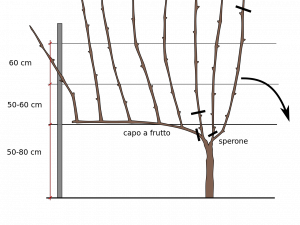 Later there is a fermentation, checked for 15-20- days. All the wine steps happen in inox steel and 'cemento vetrificato' containers. Vicerè has a next improvement within barriques.
Buscheto and Viceré:
Sangiovese: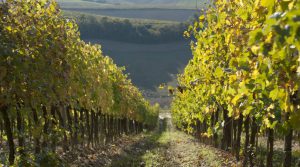 Sangiovese is the main vineyard and it has small parts of Canaiolo and Colorino. Both wines are elegant, solar and tasty. They smell god and they're rich in fruits and minerals.
The wines attract the flavour of red-meat, the fire feeling, the friends, but also the calm. The former is flagrant, dynamic and cold to drink. The latter is warm, enchanting and it smells so good.
Te wines carry the land in their glasses and they're made with great passion, respect of the steps making and the attention and patient in the wine cellar.
Informations:
Address: Via Poggiarelli, 61, Località 'Poggio ai Grilli' , 56030 Terricciola PI
Telephone: 339 721 200
E-Mail: gmongelli@supereva.it
WebSite: Azienda Aricola Gimonda