Pottery museum is in the historical center of Calcinaia, next to the medieval castle tower, and it is dedicated to Ludovico Coccapani from his 3 brothers Luigi Giuseppe, Andrea Sigismondo e Ercole Ranieri Coccapani. They were members of a potter family, whose managed Montecchi pottery shop since the end of XVII century.
Inside the building there is a museum route which proposes Calcinaia shop history to guests, through his productions, the recover kiln and the tools of the trade, without forget the historical-archaeological area context, and the pottery traditions developed in Valdarno from Midde Age to modern-day.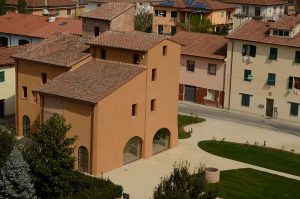 MUSEUM ROUTE:
Museum route is composed by rooms that describe the history of the area, starting to the old archaeological tracks to the history of Coccapani kiln and his pottery. 
The museum route wants to bring the guest to knowledge of the pottery, through the presentation of the tools, production and decorations techniques and through the typical tools that characterize this kind of handmade activity.
The presence of kiln make Calcinaia museum an unique and an amazing place where architectural items and old materials complement each other.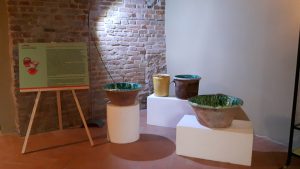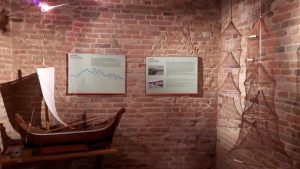 VISIT THE MUSEUM:
Museum has a free entry.
2€ per person for the guided tour.
Museum is open Saturday and Sunday 15.00 to 19.00.
Museum always opens for guided tour and labs to schools, but it is available only with advance reservations.
NOTE FOR GUESTS:
The museum doesn't have architectural barriers on ground floor and it has a lift to reach following floors to make the route available to everyone.
All rooms and locations have heat.
Museum is a Wi-Fi free zone.

CONTACT:
For info and booking:
Email: museocalcinaia@gmail.com
Telephone: +39 3319895351
More info: here
 LODOVICO COCCAPANI POTTERY MUSEUM ALSO OFFERS A LOT OF EDUCATIONAL ROUTE FOR SCHOOLS AND MANY EVENTS.